With advanced innovative technology and user-first service concept, Creality has exceeded 1.2 million users worldwide in the past 7 years, and its products have been exported to 192 countries and regions. On the occasion of the company's 7th anniversary, we have received birthday wishes from many global users. Although they are on their own side, their hearts are always together.
Creality always plows deep into the consumer use scenario, iterates products in two directions of professionalism and precision work, and continues to explore and improve 3D printer product lines. In this celebration, Creality released new products covering DIY, SLA, and accessories.
CR-10 SMART (Coming soon)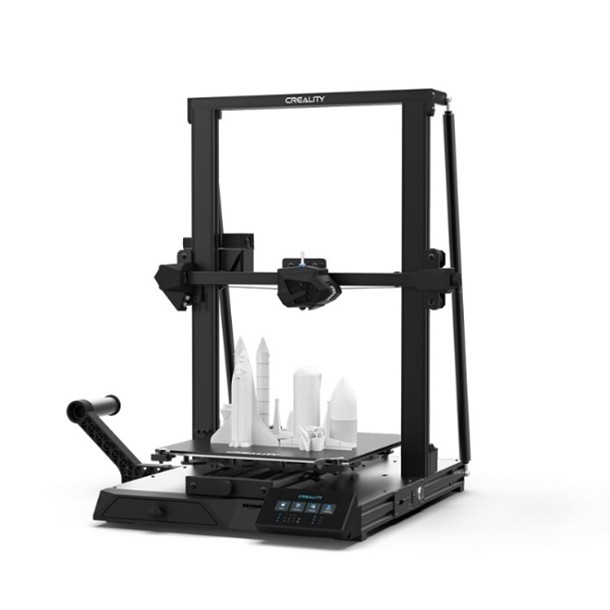 Creality CR-10 Smart: The printer gets smarter. Smart experience of advanced performance in a supercar design.
Super run nozzle design: Super run design with simplified lines to express the visual presence of simple elegance.
4.3-inch full-view touch screen: Double the overall resolution, clear parameter settings at a glance, support for nine languages, clear and intuitive interaction
Dual Z axes +dual diagonal draw bars: Double Z-axes double tilt rod synchronous coordination linkage, reduce printing co-vibration, printing finer and more stable
Auto-shutdown after printing: Auto feeding and retreat function support auto-shutdown after completing models printing to save power and effort.
Additional features of the CR-10 Smart include:
1: Abrasive Glass Bed - Creality's popular version of any cubic super database. The tempered glass surface provides a smooth first layer, excellent adhesion, and easy removal of marks
2: Easy to Assemble - The printer comes pre-assembled and should be installed in less than 10 minutes
3: Quiet printing - not only the motherboard needs to be quiet, but also the cooling fan and power supply unit
What's the mean of HALOT: Halo+IOT=HALOT
The perfect combination of light and technology
The power of light for the global 3D printing industry and users
Strengthened z-axis structure, stability, and fineness at the same time, more stable operation:
z-axis double linear guide + double ball screw configuration widened and thickened column type for stable machine body, micron-level precision operation, avoiding layer effect, making printing performance more excellent
The self-developed overall light source, precision light control:
New generation light source technology with Exclusive patent, 12 Lamp Beads, Refraction + Reflection, Uniform glossy surface, adopt reflection integral structure to realize precision optical layout., giving the prototype higher precision and more luster to achieve full promotion.
More convenient flip cover protection cover, save more space:
The flip cover design saves space for flipping operation, Translucent protective film clearly presents the printing process.
Welcome to subscribe to us and know more latest information as soon as possible!