——Blessing video of users around the world for the 6th anniversary of Creality 3D
It has been 6 years since Creality3D entered the 3D printer industry. In the past six years, the products of Creality have entered more than 100 countries in the world.

On July 15, 2016, CR-10 3D printer was officially launched in the world. Once launched, it instantly exploded the overseas 3D printer market, and more than 10 million videos were recorded on youtube, helping hundreds of thousands of makers realize their personal dreams. With the super-high volume of the product in the overseas user group, CR-10 has become the first stepping stone for Creality 3D to open the overseas 3D printer market.

At that time, after preliminary research, Creality 3D found that the market environment of 3D printers at home and abroad was different: after years of cultural precipitation of makers abroad, the number of makers was huge, the ability to operate was strong, and there were some more paranoid personalized and practical needs for products.

CR-10 has a qualitative improvement in accuracy and printing speed compared with competitive products, which is undoubtedly the key for users to choose to create 3D. In terms of product sales, considering the difference of maker environment at home and abroad, two different delivery modes are specially designed, i.e. domestic complete machine and foreign delivery kits, which better meet the needs of different user groups.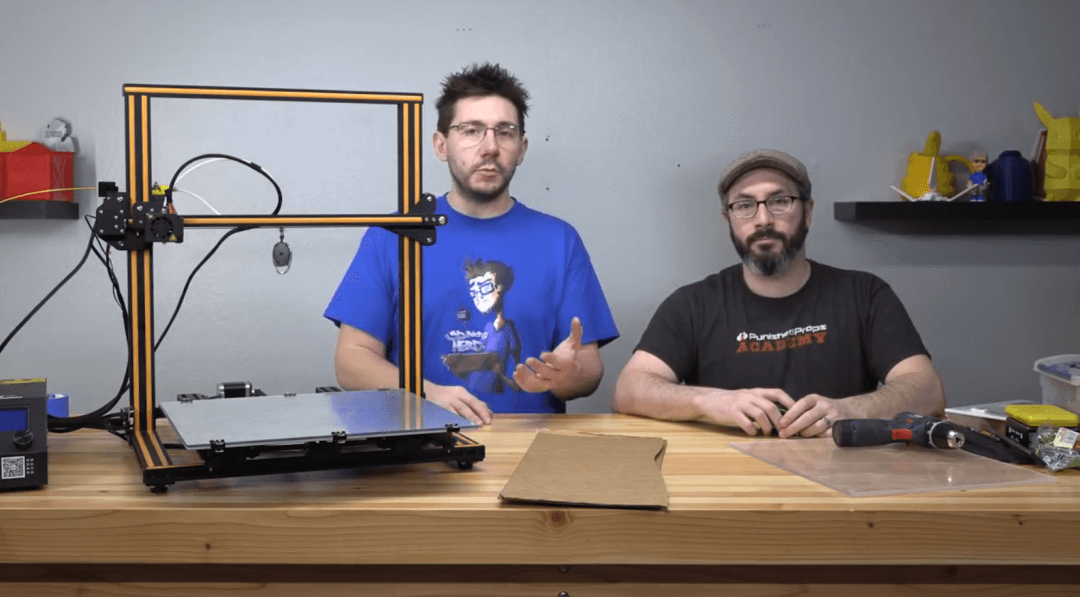 ——CR-10 3D printer

In March 2018, the ender-3 3D printer was launched. Within a few months after its launch, it has formed a huge user base at home and abroad. Google 3D printer's global search ranking rapidly climbed to the top (60000 searches in November), becoming another popular global product after CR-10.
——Ender-3 Pro 3D printer
Behind the popularity of many products is the precise response of the brand to the user's demands.

All along, the company firmly believes that any creative idea must be based on strong innovation.

At that time, the company devoted no effort to scientific research and Innovation: annual increase of R & D funds, establishment of R & D center, 3D printing laboratory, creative research institute, establishment of Wuhan software company, and creation of cloud platform service system. Focusing on users' needs and utilizing the constantly improving innovation ability, we guarantee to launch new products with market competitiveness every year.

After several years of development, these teams have grown into the backbone of the creative R & D team. At present, the R & D center is a large team of nearly 100 people, which is divided into three parts: software, hardware and structure. At least five new products with global market competitiveness are developed every year to match the market demand. Chuangxiang Research Institute is mainly committed to tackling the difficulties of 3D printing cutting-edge technology and underlying technology. Most of the industry problems like "how to improve the printing speed when 3D printers improve the printing quality" are solved by them.

Quality control is an important part of product quality assurance. With multiple modern production lines, 24-hour continuous professional testing line and strict quality control system, chuangxiang 3D ensures product quality from the source.
In the past six years, there have been more than one million users at home and abroad. In the 2019 large-scale e-commerce shopping festival: create three-dimensional online sales good news frequency: sales industry first, sales industry first, single product sales volume innovation high, industry search volume first, 3D printer brand that you most want to know. In the past six years, chuangxiang 3D has grown into the head enterprise of 3D printer market in China. In addition to the outstanding achievements in China's e-commerce platforms, the sales volume of a number of products in overseas e-commerce platforms such as the United States, Germany, the United Kingdom, France, etc. has long been at the top of the list.
As a pioneer in the research and development and mass production of FDM and UV curing 3D printers in China, chuangxiang 3D has established its position as the industry leader of "preacher of 3D printing industry" in the initial stage. In the future: Creality 3D will continue to introduce high-end scientific research talents, do in-depth and refine the existing core business, and develop more market-oriented products in the business field, so that thousands of households can enjoy the convenience brought by science and technology with the spirit of industry preacher.

On April 9, the 6th anniversary of this year's creative 3D will be held online. Many new products released on site have bright spots in technology and experience. Please look forward to them.