The application of 3D printer has gradually come into people's vision. Some consumer 3D printers have been used in various industries. In recent years, the rapid development of 3D printing technology, the application field is expanding rapidly. Especially in the field of industrial design, 3D printing technology has unparalleled advantages in solid forming, and its application potential is being exploited by designers. Today, I'd like to introduce some popular industrial 3D printers.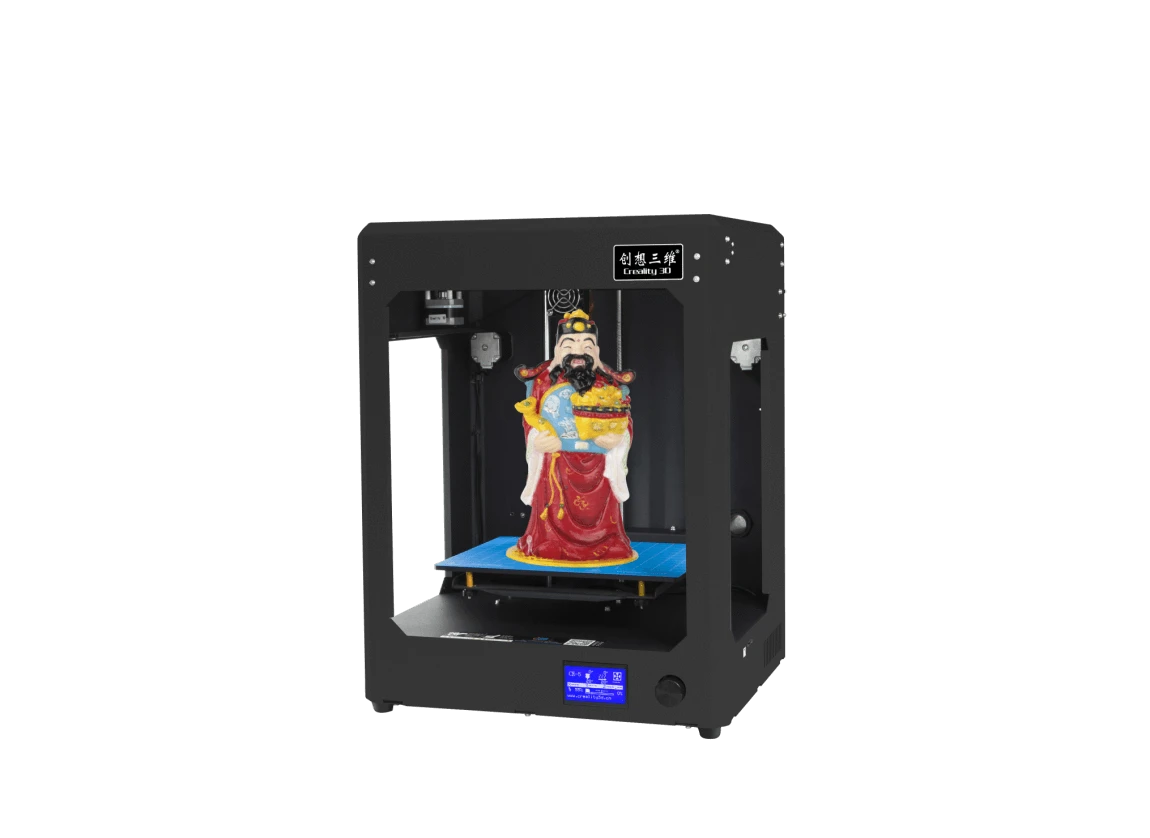 High precision quasi industrial 3D printer cr-5s
Cr-5s is a high-precision, quasi industrial grade two-color 3D printer. The shell is made of high-quality sheet metal laser welding, making the equipment more solid and stable, reducing resonance. The imported new precise double screw positioning can make the equipment run more stable and accurate, greatly improving the success rate of printing. Nowadays, cr-5s has been applied in the field of product design by many professional industrial design institutions, and achieved good application effect, which has attracted the attention of the industry.
In addition, CR-2020, cr-4026, cr-5060 (customized) and many other large-scale 3D printer devices with industrial grade printing accuracy can be used in the field of industrial design for handmade model production. In particular, the 3D printer cr-5060, with the advantages of large printing size, industrial grade printing accuracy and stable printing performance, is favored by users.

Cr-5060 3D printer not only has the amazing printing size of 500x500x600mm, but also has the industrial level functions such as power-off continuous printing, material breaking detection and the original imported electric core, which can effectively guarantee the continuous printing of the equipment for 200 hours without pressure, and perfectly meet the needs of industrial design institutions to make large-scale hand board models once, thus greatly improving the working efficiency of industrial design.
I believe that many 3D printing enthusiasts will not refuse to print large-scale models. CR-10 Max 3D printer dual nozzle switching, dual power output, large size, large thrust. Whether printing small or large objects, the CR-10 Max 3D printer can show you the beauty of details one by one, so that you can enjoy the most extreme printing experience.

After six years of development, chuangxiang 3D has become an international well-known 3D printer manufacturer integrating R & D, manufacturing, sales and service. The company has a total production site of nearly 20000 ㎡, an annual output of more than 500000 sets, an advanced large-scale R & D center and 3D printing laboratory, a number of modern production lines with 24-hour continuous professional testing lines and strict quality control system to ensure production from the source Product quality, more than 20 kinds of 3D printers with independent intellectual property rights, have passed CE, FCC, RoHS and other international certification, and the products are exported to more than 80 countries and regions.
Sources from: https://creality3dpro.store/blogs/news